Biography
The numbers don't lie, so it's undeniable that singer, songwriter, dancer Jason Derulo is one of the top-selling and radio-popular pop artists of his day. In the five years since Derulo began writing lyrics for Lil Wayne, Pitbull, Diddy and more, Jason has sold over 50 million singles worldwide. He's also amassed over two billion views on YouTube and 1 billion games on Spotify thanks to his amazing ability to take on old trends in new ways.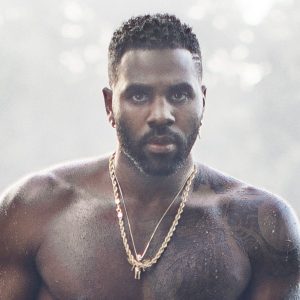 The result of Derulo's talent and perseverance was the release of 11 singles that brought him worldwide popularity, including "Want to want", "Whatcha Say", "Ridin Solo", "Don't Wanna Go Home" and "The Girl". The artist has a radio audience of over 17 billion (with 11 songs in the Top 10 and Top 40 charts, including four No. 1s) and boasts 20 million social media followers.
In addition, Jason is a five-time winner of the BMI Pop Awards and was awarded the 2011 Composer of the Year title. Derulo has also received three Teen Choice Awards and has earned numerous international awards including MTV Video Music, MTV Europe Music, ARIA, NAACP Image and MOBO awards.
Childhood and youth
Jason Joel Derulo was born in Miami (according to other sources in Miramar), Florida, USA on September 21, 1989. The musician's parents are from the island of Haiti, which leaves an imprint on the appearance and surname. Jason's real name is Desrouleaux. Taking the first steps in show business, the young man took the creative pseudonym Derulo, which is more familiar to Americans. There is no detailed information about the singer's parents in his biography. Jason is not the only child in the family: the singer has an older brother and sister.
From childhood, Jason grew up as a versatile and creative child. At the age of five, the boy played small roles in theatrical productions, and at eight he had already written the words to his first song called "Crush on You". The boy's musical idol was the King of Pop Michael Jackson. Jason himself dreamed of achieving the same level of professionalism and popularity. In later work, the compositions of Justin Timberlake and Usher became sources of inspiration.
In addition to acting and musical art, Jason was engaged in dancing, opera singing and ballet. In his free time from school and classes, the boy played basketball with his peers. The young man developed and improved his abilities in the field of vocals at a performing arts school in Florida.
Jason Derulo in his youth Jason Derulo in his youth
Then Jason mastered the basics of art at the Arts Center in New Orleans, and received his higher education at the Music and Drama Academy. As a teenager, Jason wrote the song "Bossy" for Birdman, a New Orleans rapper, which was Derulo's first step towards a solo music career.
Music
Jason began his career in show business writing lyrics for other artists including Diddy, Donnie Klang, Sean Kingston and Lil Wayne, but dreamed of a solo career. To do this, the young man attended a school of vocal arts, where he honed his talents as a singer and dancer, and also performed in theatrical productions such as Ragtime and Smokey Joe's Cafe. Having improved his skills, Derulo won the grand prize in 2006 in the final of the Showtime TV show.
Musician Jason Derulo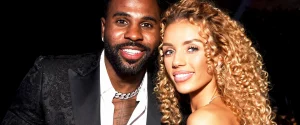 Jason Derulo was discovered as a performer by producer Rotom, who signed him to his label Beluga Heights Records and Warner Brothers Records. In an interview with Hit Quarters, Rotom emphasized Jason's commitment to art, saying:
"Jason Derulo has the most impressive work ethic I have ever come across. It's amazing quality."
August 4, 2009 Jason released the first single "Whatcha Say". At the end of August 2009, this composition debuted at number 54 on the Billboard Hot 100, and in November 2009 it took the lead. This was Derulo's first victory. The video for the song was released in September of the same year, after the single became successful. Then Jason began work on his first album.
Jason's debut album, modestly titled "Jason Derulo", stylized with an umlaut, was released on March 2, 2010. "Jason Derulo" reached the top ten of the UK and Irish album charts in early March 2010. The album's third single was "Ridin Solo", released on April 26, 2010. By July, the song had reached number nine on the Billboard Hot 100.
In 2011, Derulo recorded a track with Demi Lovato called "Together" for his album Unbroken. His second studio album Future History was released on September 27, 2011. The artist detailed his journey, recording the album through a series of videos posted on his official website. The lead single "Don't Wanna Go Home" was released on May 20, 2011.
It confidently took first place in the UK music charts. ah, as they were determining how long it would take him to release a major new hit after his big debut single Mo Bemba. This is after the trio weighs in on the controversy surrounding actress Gina Rodriguez and her use of the N-word after a clip of her rapping along with a fugue saying the N-word during Lauryn's verse went viral. Hill.