Another recent death of a person close to the Chicago rapper.
Dontay "DThang" Banks, rapper and older brother of Lil Durk, has died in Chicago at 32. His death was confirmed to TMZ by police sources.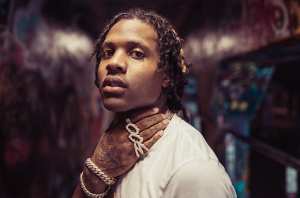 The murder happened near a nightclub – unknown people shot DThang in the head, he died on the spot. Artist 147 Calboy from Lil Durk's entourage has already reacted to his death. The rapper-hitmaker has not yet written anything about the death of his brother.
This is not the only time a person close to Lil Durk has died recently. In November 2020, rapper King Von from his label died, and last week Turn Me Up producer Josh died.
In early June, Lil Durk released a collaboration album with Lil Baby called "The Voice of the Heroes".
Dirk Banks (born October 19, 1992), better known by his stage name Lil Durk, is an American rapper from Chicago, Illinois. He is signed to his own label, Only The Family Entertainment, as well as to Alamo Records. He was previously signed to Def Jam.
Early life
Dirk Banks was born on October 19, 1992. He grew up in Englewood, a particularly infamous area on Chicago's South Shore. His father was put in jail when he was 7 months old. Dirk left school when he was 17 years old.
Career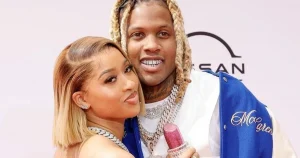 Banks began to seriously consider rap after the release of his single "Sneak Dissin", which received mostly positive reviews. In January 2012, Durk released a remix of his song "L's Anthem" featuring Yo Gotti, Juelz Santana and Meek Mill.
On May 21, 2013, Lil Durk signs with French Montana's label Coke Boyz.
In 2014, Lil Durk was featured on XXL's annual list of freshmen.
On June 2, 2015, Lil Durk released his debut studio album, Remember My Name.
Lil Durk released his second studio album, Lil Durk 2X, on July 22, 2016.
Durk released numerous mixtapes in 2017: Love Songs for the Streets in February, Supa Vultures, a collaboration mixtape with Lil Reese, in August, Signed to the Streets 2.5, in October, and Bloodas, and a collaboration mixtape with Tee Grizzley, in February.
Lil Durk released Love Songs 4 the Streets 2 in 2019.
The fifth studio album, Just Cause Y'all Waited 2, was released on May 8, 2020.
On December 24, 2020, Lil Durk released his sixth studio album, The Voice, dedicated to his murdered friend King Von.
On June 4, 2021, Banks released a studio album with Lil Baby, The Voice of the Heroes.
On March 11, 2022, Durk released their seventh studio album, 7220.
Personal life
Lil Durk has seven children.
On May 31, 2014, Lil Durk's cousin rapper McArthur "OTF NuNu" Swindel was killed. Then, on March 27, 2015, Yuchenna "OTF Chino Dolla" Egina, Durk's friend and manager, was also killed.
On November 6, 2020, Banks' friend and labelmate, American rapper King Von, was killed.
On May 5, 2021, Banks' brother D Thang was killed.
Banks is a practicing Muslim.