Sean John Combs is an American rapper, singer, songwriter, record producer, executive producer, actor, and entrepreneur. During his career, he used stage names: Puff Daddy, P Diddy, Diddy.
Combs worked as a talent manager for Uptown Records, founded his own company, Bad Boy Entertainment, in 1991, and formed his own label, Bad Boy Records, in 1993 as a joint venture with Arista Records.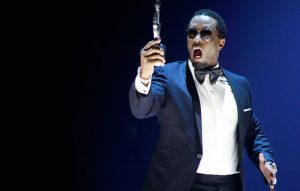 Combs' debut album, No Way Out (1997), went seven times platinum in the United States and won the Grammy Award for Best Rap Album. It was followed by successful albums such as Forever (1999), The Saga Continues… (2001) and Press Play (2006). In 2009, Combs formed the musical group Diddy – Dirty Money and released the critically acclaimed and commercially successful album Last Train to Paris (2010).
Nine of the artist's songs were nominated for a Grammy Award, two of which won: "I'll Be Missing You" (1997) and "Shake Ya Tailfeather" (2004). Combs has won three Grammy Awards, two MTV Video Music Awards, two BET Hip Hop Awards, three BET Awards, and one NAACP Image Awards. Combs has produced the MTV reality show Making the Band and has appeared in twenty-two films and TV series.
In 2019, Forbes magazine estimated his net worth at $740 million, making him the third richest hip-hop artist behind Dr. Dre (800 million) and Jay-Z (1 billion). In 2019, he was included in the list of the highest paid musicians according to Forbes magazine. Earned amount in 2019 amounted to $70 million, this is the ninth place in the ranking
On August 16, 2005, Combs announced on the Today program that he was changing his stage name again; he will call himself "Diddy". Combs said fans didn't know how to address him, which led to confusion. In November 2005, London-based musical artist and DJ Richard Dearlove, who had been performing under the name "Diddy" since 1992 – nine years before Combs began using the name "P. Diddy" – , sought an injunction against this name in the High Court of London. He agreed to an out-of-court settlement of £10,000 in damages and more than £100,000 in costs. Combs can no longer use the Diddy name in the UK, where he is still known as P. Diddy. The charge against Combs brought by Michigan broadcaster Rogelio Mills was dropped in favor of Combs in 2005.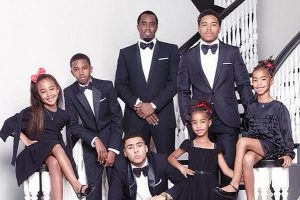 Combs starred in the 2005 film Carlito's Way 2: Rise to Power. He played Walter Lee Younger in the 2004 Broadway revival of A Raisin in the Sun and a television adaptation that aired in February 2008. In 2005, Combs sold half of his record label, Warner Music Group. He was the host of the MTV Video Music Awards in 2005 and was named one of the 100 Most Influential People of 2005 by Time magazine. He was mentioned in the country song "Play Something Country" by Brooks & Dunn: the lyricist says he "didn't come to hear P. Diddy", which rhymes with "something hot out of town".
In 2006, when Combs refused to release musician Mase from his contractual obligations to allow him to join the band G-Unit, 50 Cent recorded the diss song "Hip-Hop". It is implied in the lyrics that Combs knew the identity of The Notorious B.I.G.'s killer. Both later resolved the feud.
American rapper, producer, actor and fashion designer Diddy will release his new album "Last Train To Paris" on September 22. According to Billboard weekly, the black artist was assisted by producers Tricky Stewart, Marion Winans, Ze-Dream, Rodney Jerkins and the Neptunes and Soul Diggaz duos. "I discovered a new style called train music," said the 39-year-old black artist. "I'm going to show the whole world a new refreshing side of myself. This album of mine is deeper than any other material I've ever done. It's a love story. For the last two years I've been just a businessman. Now it's time to be an artist again." According to Diddy, the disc is filled with elements of hip-hop, electronica, soul and funk.
Diddy has released five albums: "No Way Out" (1997), "Forever" (1999), "The Saga Continues…" (2001), "We Invented The Remix Vol. 1" (2002) and "Press Play" (2006). For them, he received three Grammys.